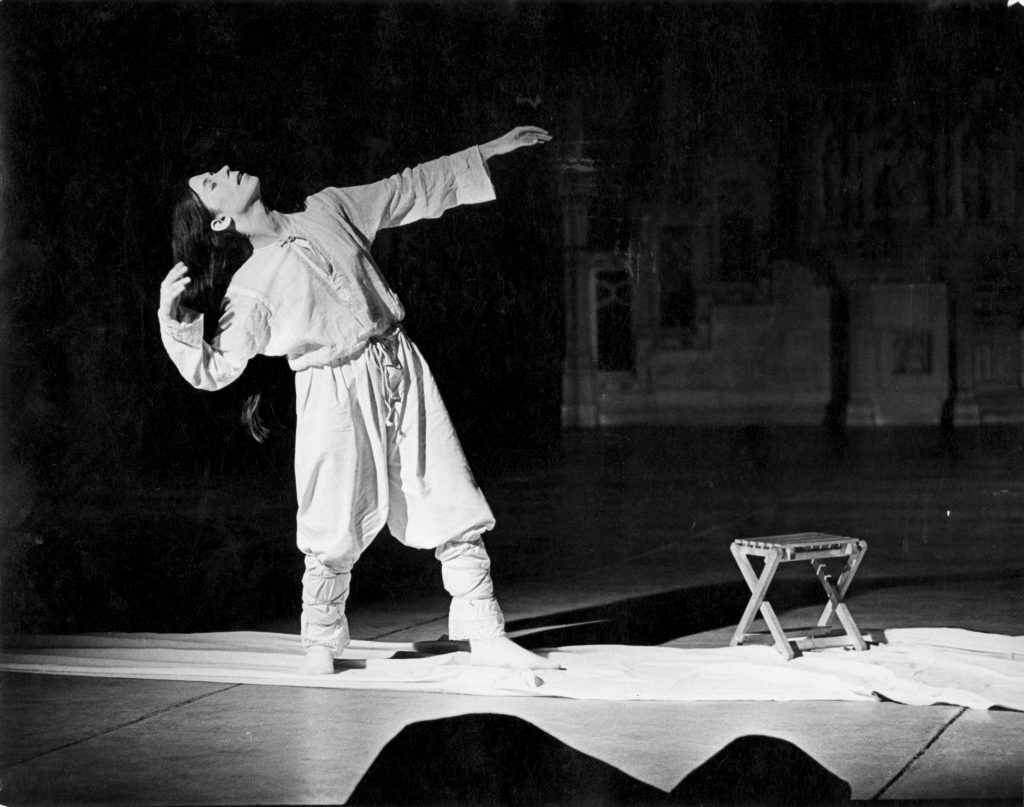 Support Meredith Monk: Calling

For almost sixty years, Meredith Monk has pushed the boundaries of music, live performance, dance, video, and installation, inspiring generations of artists and audiences with her explorations of universal and ineffable facets of life. In the fall of 2023, a monumental new retrospective at the Haus der Kunst, Munich and Oude Kerk, Amsterdam will explore this work through a series of multi-sensory installations which honor, reinterpret and expand upon Meredith's oeuvre.
We are raising $50,000 for Meredith Monk: Calling. 
Will you join us in supporting Meredith's vision?

Through Meredith Monk: Calling, audiences will experience major works from across Meredith's career via immersive installations along with photographs, drawings, short films, costumes, and other rarely seen objects from deep within the archive. As the most comprehensive survey of her work to date, Meredith Monk: Calling is an important celebration of Meredith's enduring legacy and contributions to our world through artistic exploration.