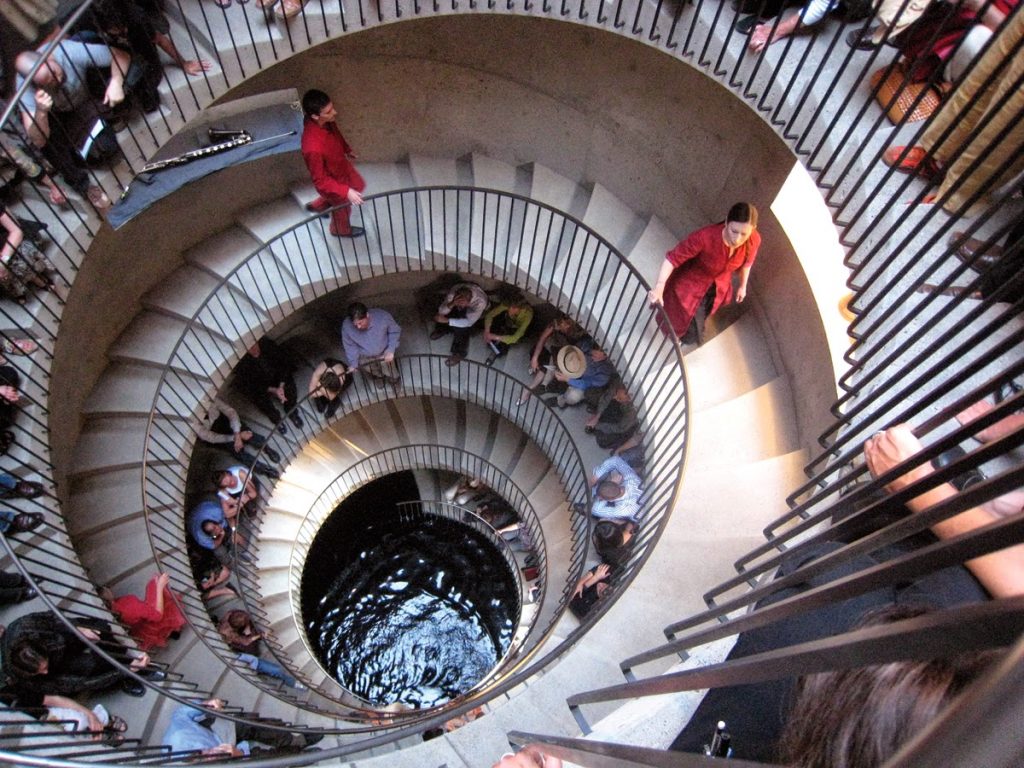 Help bring the Songs of Ascension Installation to Life!
As the Walker Art Center said of Meredith in 2008, "Nobody navigates the unknown quite like Monk." Her piece of that same year, Songs of Ascension, utilizes voice, movement, composition, architecture and space to contemplate themes of ritual and spiritual ascent, working on a grand scale in both content and form.

We're raising $50,000 to create the installation version of Songs of Ascension.
Your support will help us to create and share this breathtaking work in a new form!

With your support, Meredith and The House Foundation for the Arts will design an experiential and immersive installation of Songs of Ascension. Through a three-channel video installation and 5.1 surround sound, the music and the movement of Songs of Ascension will be experienced in an expanded sculptural form, animating the gallery space for new and wider audiences than ever before.

Join the Producers Circle at $1,000 and above for special acknowledgement as an essential contributor on exhibition wall text.


Songs of Ascension (Excerpts) Video